About The Author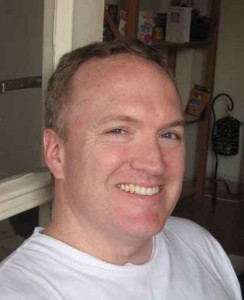 My name is James Ashenhurst. I'm an organic chemist originally from Glen Williams, Ontario, Canada.
After undergraduate studies at Queen's University, I obtained my Ph.D. in organic chemistry from McGill University (2006) and then did a two-year postdoctoral fellowship at MIT (2006-2008). In December 2008 I moved to Jerusalem, Israel, where I worked as a medicinal chemist at HUJI.
I'm really fascinated by what makes organic chemistry a "hard class" for so many people. (My organic chemistry story is here. )
In February 2010 I started tutoring organic chemistry online through Skype, and started MasterOrganicChemistry.com . Since then I've spent several thousand hours working 1-on-1 with undergraduates taking introductory organic chemistry, mostly in the U.S.A. and Canada, but also in the U.K., Australia, and Germany.
Since 2010, Master Organic Chemistry has published over 500 articles dealing with all facets of introductory-level undergraduate organic chemistry, from core course material to study tips, case studies of successful students, analysis of the core curriculum and more.
According to SimilarWeb.com (December 2018) Master Organic Chemistry is the #10 most visited chemistry website in the world.
Contact : james@masterorganicchemistry.com
Twitter @jamesashchem
Press (Master Organic Chemistry)
Press (Research)
Selected Publications