Amino Acid Quizzes
These questions will test you on the identification of amino acids, the properties of their side chains, and isoelectric points.
---
Amino Acid Quizzes
Amino acid identification
Quiz#: 1255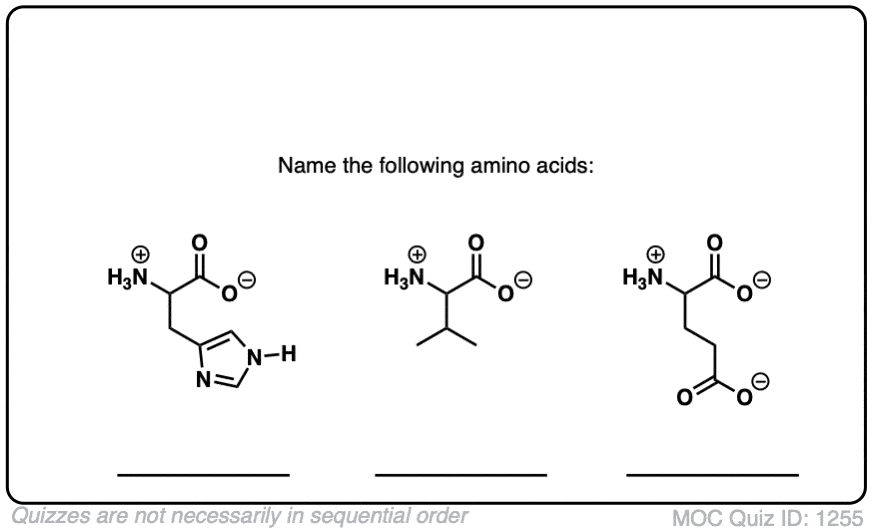 Click to Flip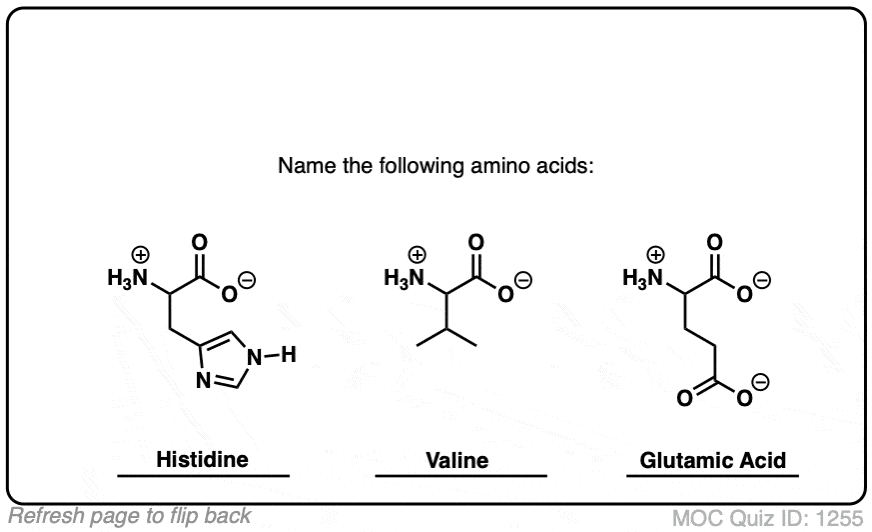 Side chain properties
Quiz#: 1257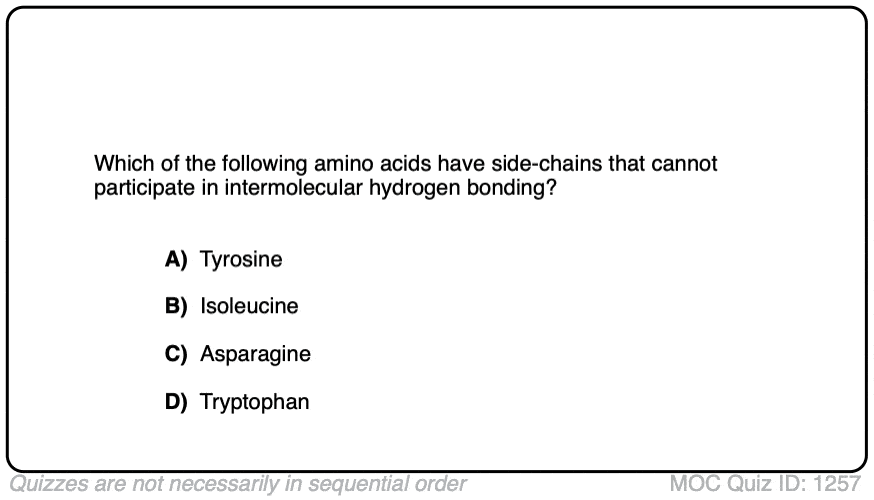 Click to Flip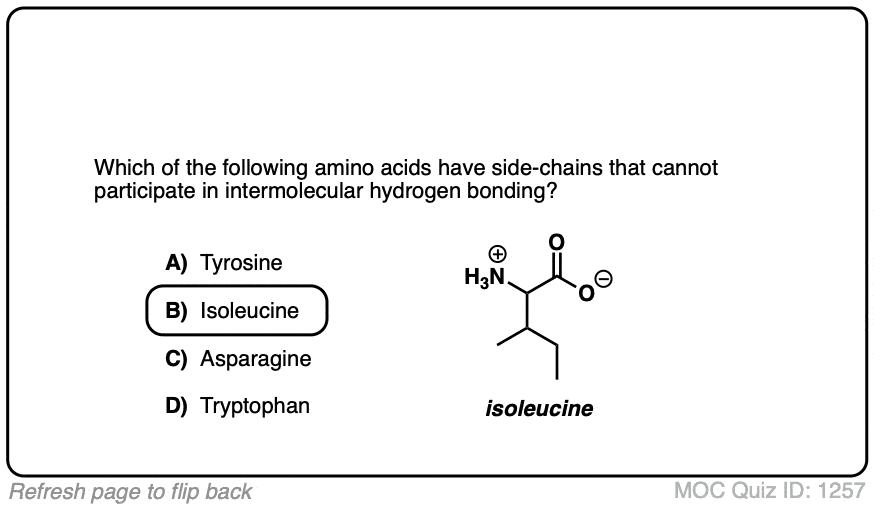 Quiz#: 1259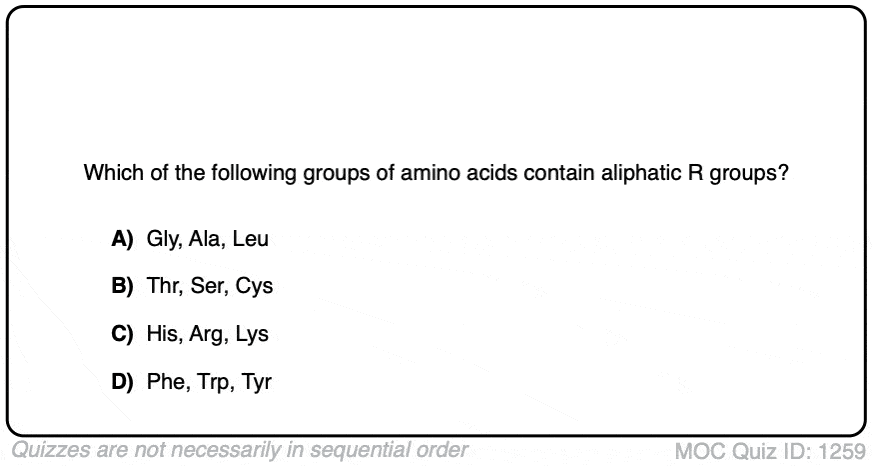 Click to Flip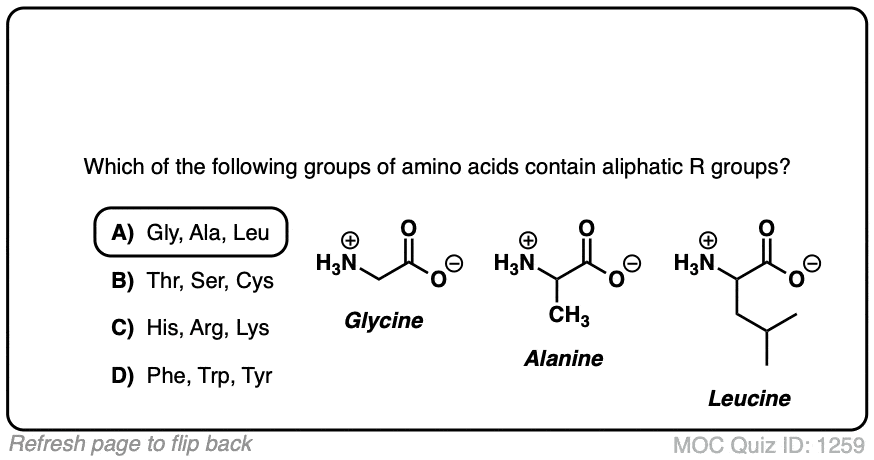 ***Get access to about 16 more Amino Acid quiz questions below by joining the MOC Membership ***
This page is available to MOC Members only.
Sign up here for about 30 cents/ day!